Page moved to https://skaichanphotography.com/portrait
Below is the list of portraiture photoshoot I have done before. You may need to be my Facebook friend in order to view some of the album in Facebook due to privacy. If you like any photo or album, please don't hesitate to LIKE it in Facebook to give some generous encouragement.
I have started off with zero knowledge regarding portrait photoshoot and gradually progressed. The older albums are included in this page as evidence of my progression.
I'm thankful to people who have guided me and my models who have trusted me and sacrificed their precious time to help me. I have enjoyed interacting with everyone and feel blissful of the friendship.
If you wish to help me to expand my portfolio, do drop me a message via Facebook or Phone.
🔍7

1. Sarisha
@ Serene Garden (Gardens By The Bay)
🔍4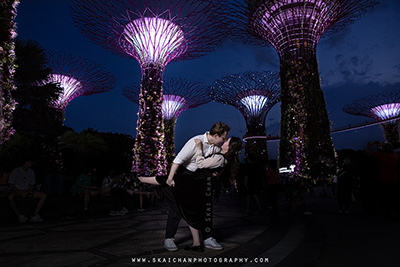 2. Keagan & Nancy
@ Supertree @ Gardens By The Bay
🔍13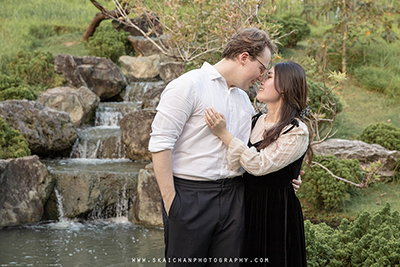 3. Keagan & Nancy
@ Serene Garden (Gardens By The Bay)
🔍1

4. Christophe Tournerie
@ City House, Robinson Road
🔍7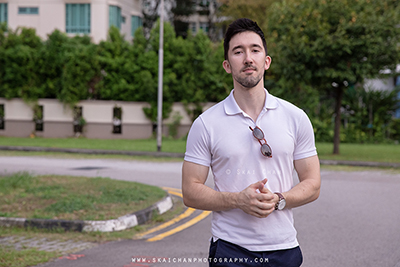 5. Lukas Berger
@ Haig Road
🔍11

6. Lukas Berger
@ Home
🔍3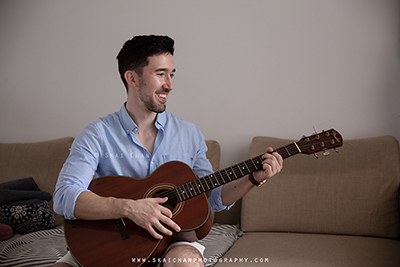 7. Lukas Berger
@ Home
🔍1

8. Lukas Berger
@ Swimming pool @ Versilia on Haig
🔍6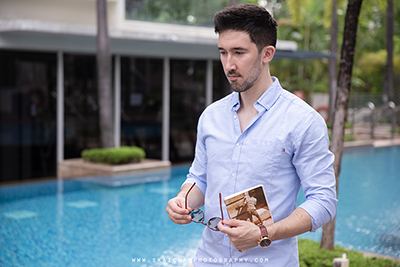 9. Lukas Berger
@ Swimming pool @ Versilia on Haig
🔍8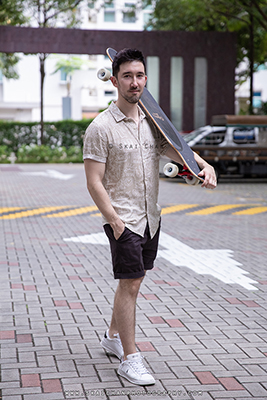 10. Lukas Berger
@ Tanjong Katong
🔍1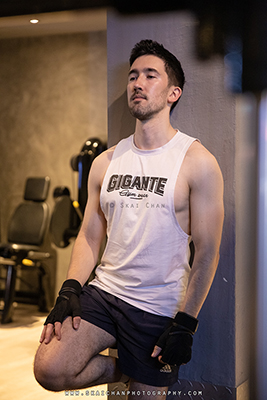 11. Lukas Berger
@ GymHaus
🔍12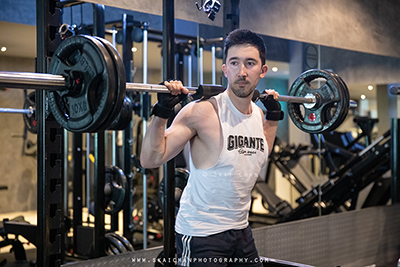 12. Lukas Berger
@ GymHaus
🔍16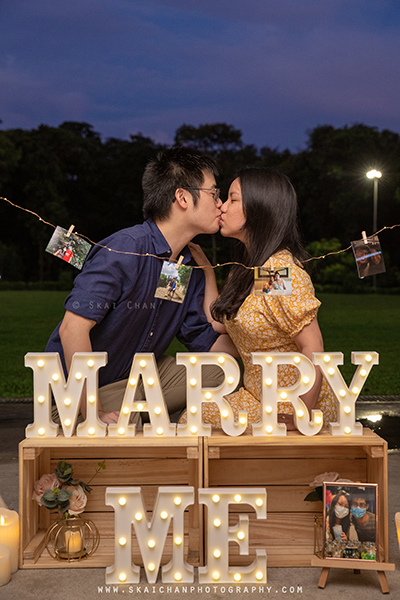 13. Anthony & Divlynn
@ Parkland Green @ East Coast Park (ECP)
🔍1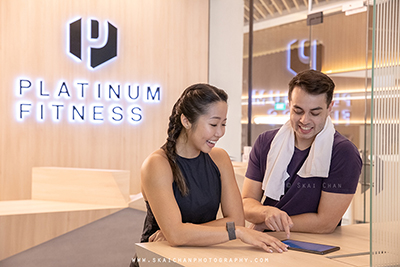 14. Marc & Cheryl Loh
@ Platinum Fitness @ Tanglin Mall
🔍14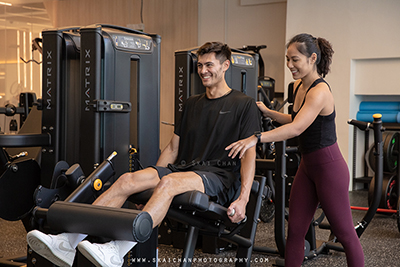 15. Platinum Fitness
@ Platinum Fitness @ Tanglin Mall
🔍5

16. Mel
@ Tiong Bahru Park
🔍6

17. Mel
@ Tiong Bahru Park
🔍11

18. Mel
@ IKEA Alexandra
🔍5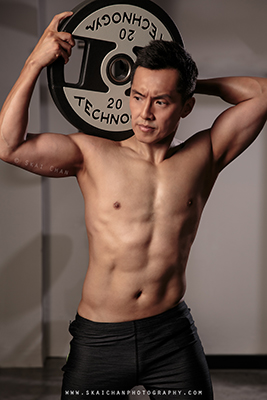 19. Liu Wing-Lun
@ Gold's Gym Singapore @ Hong Kong Street
🔍6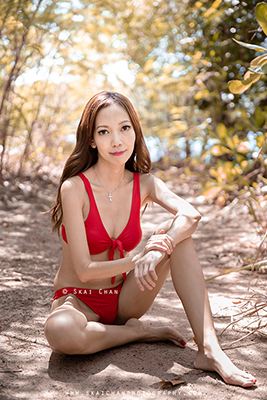 20. Isabelle
@ Palawan Beach (Sentosa)
🔍6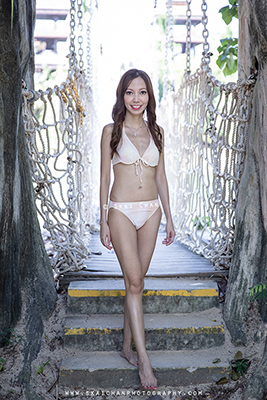 21. Isabelle
@ Palawan Beach (Sentosa)
🔍6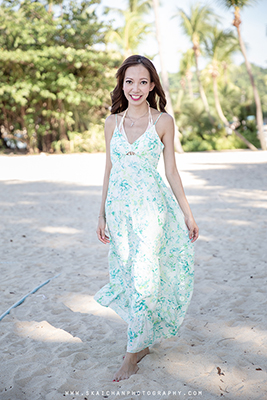 22. Isabelle
@ Palawan Beach (Sentosa)
🔍9

23. Carol Lim
@ Photography Studio @ Buona Vista
🔍5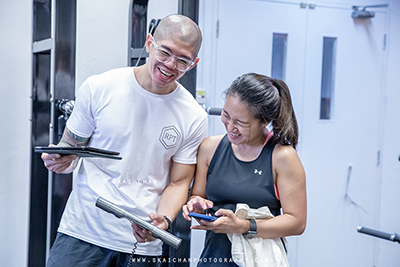 24. RPT (Range Personal Training)
@ The Guild Fitness (gym)
🔍15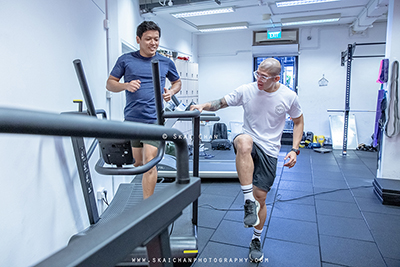 25. RPT (Range Personal Training)
@ The Guild Fitness (gym)
🔍8

26. Chua Ming Siu
@ The Guild Fitness (gym)
🔍5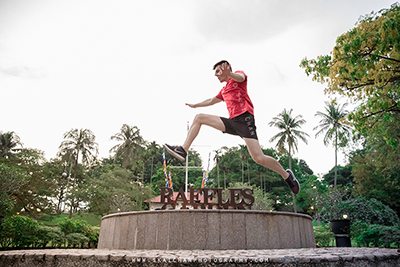 27. Ben
@ Fort Canning Park
🔍6

28. Ben
@ National Gallery Singapore
🔍2

29. Ah Girl
@ Yishun (indoor)
🔍5

30. Lewis Low
@ Gardens by the Bay & Marina Bay Sands (MBS)
🔍7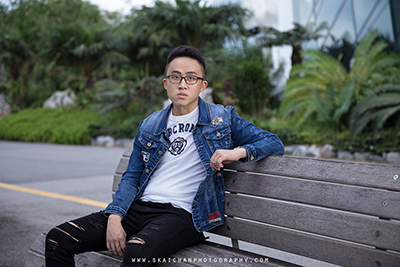 31. Lewis Low
@ Marina Barrage & Gardens by the Bay
🔍22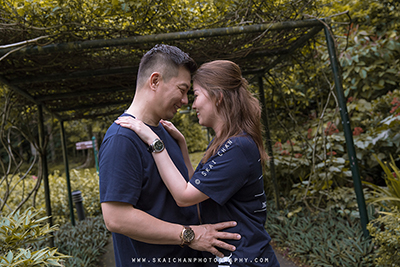 32. Andrew & Joelle
@ Dempsey Hill & Singapore Botanic Gardens
🔍8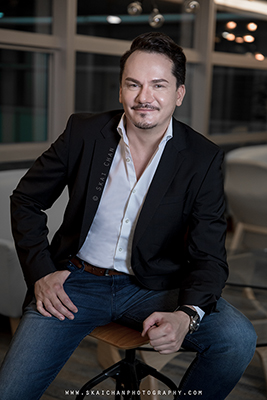 33. Adam Tatarynowicz
@ Singapore Management University (SMU)
🔍11

34. Gold's Gym Singapore
@ Gold's Gym Singapore outlets
🔍11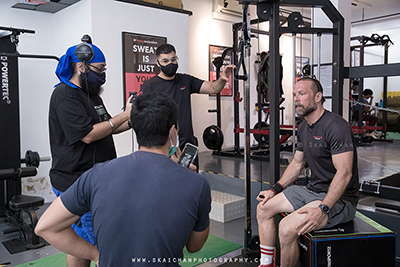 35. Gold's Gym Singapore
@ Gold's Gym Singapore outlets
🔍6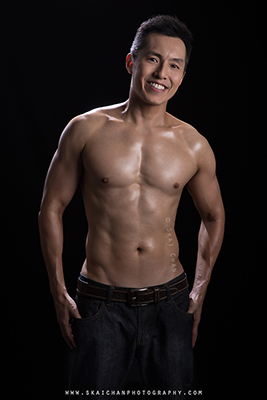 36. Liu Wing-Lun
@ Photography studio @ Tanjong Pagar
🔍5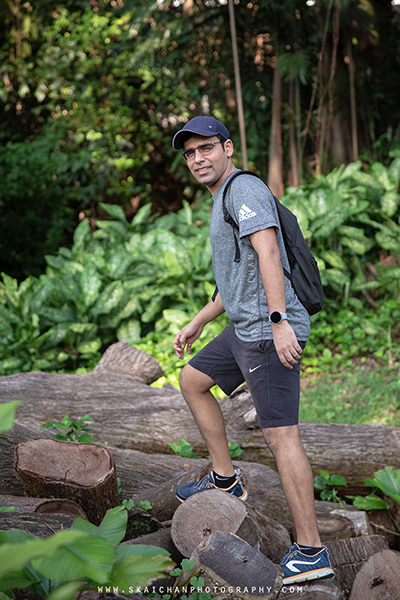 37. Rajput
@ Fort Canning Park
🔍4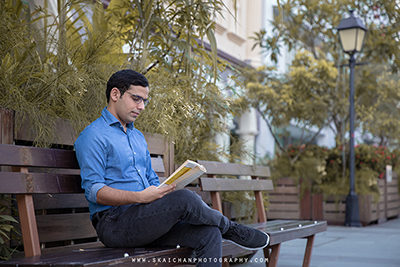 38. Rajput
@ Armenian Street
🔍4

39. Rajput
@ National Museum of Singapore
🔍8

40. Greg
@ Macpherson
🔍5

41. Greg
@ Macpherson
🔍5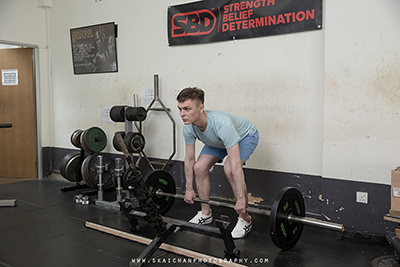 42. Greg
@ Elevate – The Barbell Club (gym)
🔍4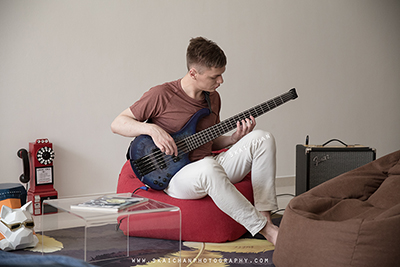 43. Greg
@ Home, Macpherson
🔍9

44. Lee Yong Hao
@ Marina Bay Sands (MBS)
🔍19

45. Alan Low & Cheryl Chua
@ Park Hotel Alexandra
🔍2

46. Alan Low
@ Park Hotel Alexandra
🔍2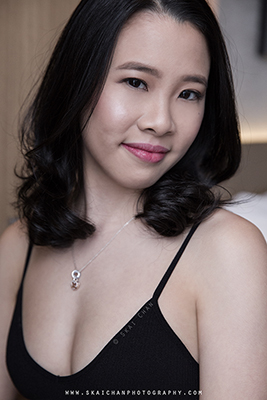 47. Cheryl Alicia Chua
@ Park Hotel Alexandra
🔍11

48. Jane
@ Lloyd's Inn
🔍7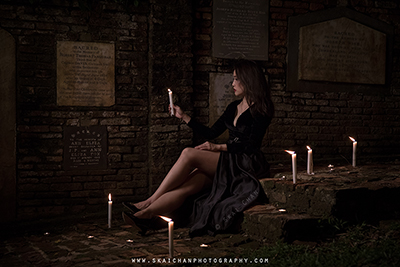 49. Ivy Tan
@ Fort Canning Park
🔍2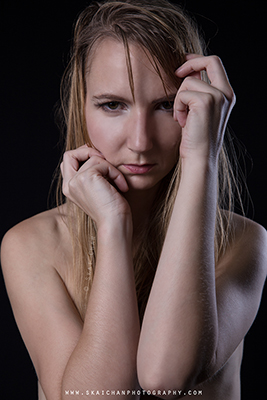 50. Ko
@ Photography studio @ Tanjong Pagar
🔍14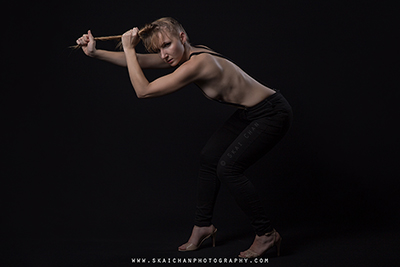 51. Ko
@ Photography studio @ Tanjong Pagar
🔍3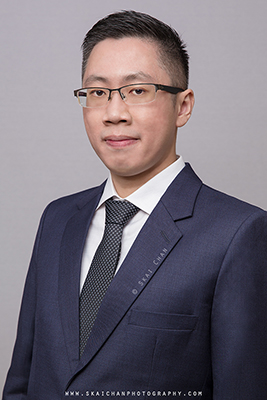 52. Chia Yaozhong
@ Photography studio @ Tanjong Pagar
🔍4

53. Audrey Chen
@ Marina Bay Sands (MBS) hotel
🔍7

54. Audrey Chen
@ Marina Bay Sands (MBS) hotel
🔍2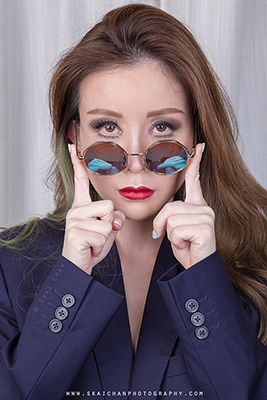 55. Audrey Chen
@ Marina Bay Sands (MBS) hotel
🔍2

56. Audrey Chen
@ Marina Bay Sands (MBS) hotel
🔍6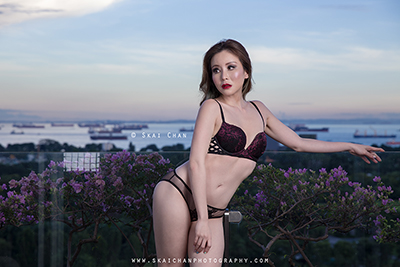 57. Audrey Chen
@ Marina Bay Sands (MBS) hotel
🔍2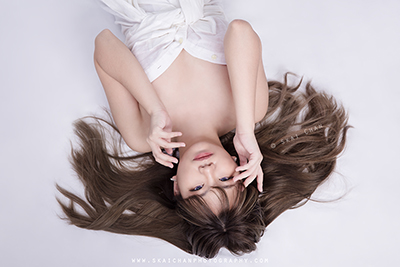 58. Meron
@ Photography studio @ Tanjong Pagar
🔍7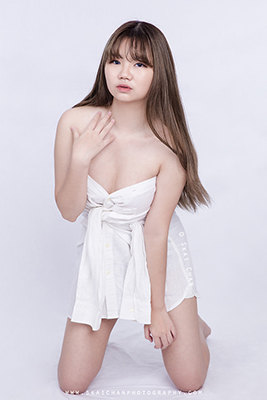 59. Meron
@ Photography studio @ Tanjong Pagar
🔍7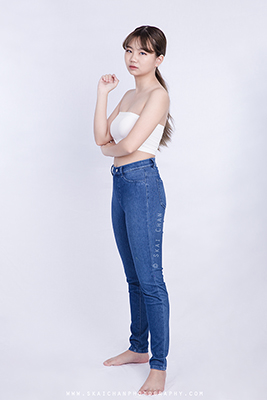 60. Meron
@ Photography studio @ Tanjong Pagar
🔍17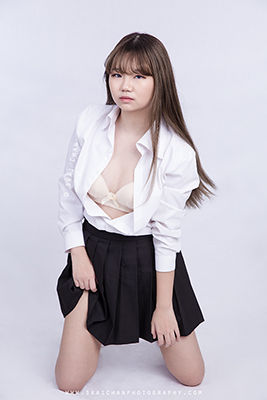 61. Meron
@ Photography studio @ Tanjong Pagar
🔍5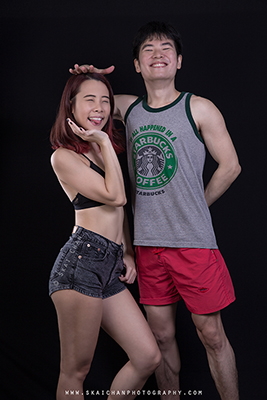 62. Skai Chan & Cheryl Alicia Chua
@ Photography studio @ Tanjong Pagar
🔍2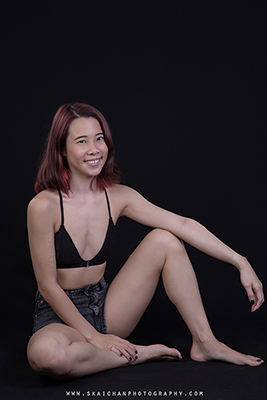 63. Cheryl Alicia Chua
@ Photography studio @ Tanjong Pagar
🔍2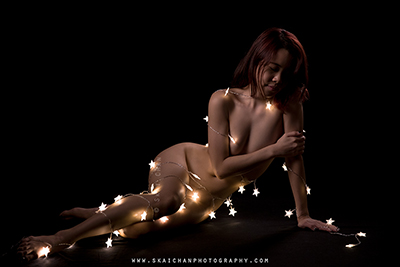 64. Cheryl Alicia Chua
@ Photography studio @ Tanjong Pagar
🔍8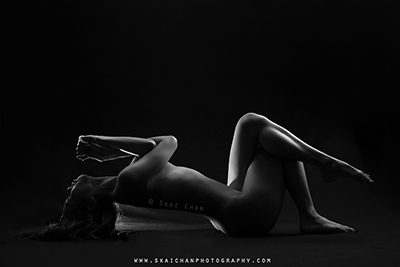 65. Cheryl Alicia Chua
@ Photography studio @ Tanjong Pagar
🔍4

66. Cheryl Alicia Chua
@ Photography studio @ Tanjong Pagar
🔍4

67. Cheryl Alicia Chua
@ Photography studio @ Tanjong Pagar
🔍2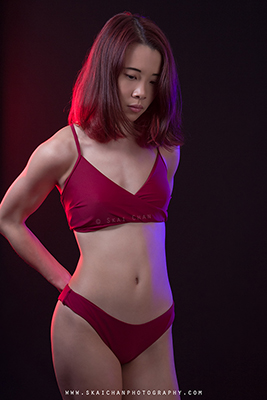 68. Cheryl Alicia Chua
@ Photography studio @ Tanjong Pagar
🔍6

69. Cheryl Alicia Chua
@ Photography studio @ Tanjong Pagar
🔍6

70. Cheryl Alicia Chua
@ Photography studio @ Tanjong Pagar
🔍12

71. Cho
@ Gold's Gym Singapore @ Tai Seng
🔍10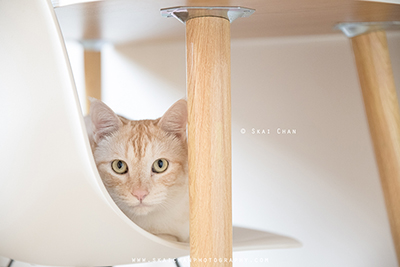 72. Ginger, Mino & Meow Mee
@ Bukit Batok (indoor)
🔍8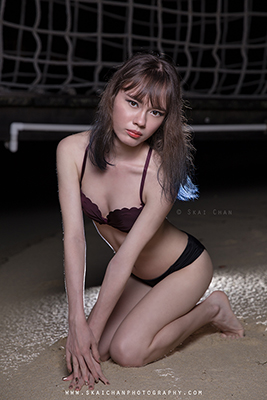 73. Katherine Whiteway (Nekotsurin)
@ Palawan beach (Sentosa)
🔍8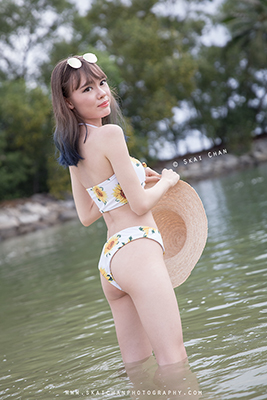 74. Katherine Whiteway (Nekotsurin)
@ Palawan beach (Sentosa)
🔍6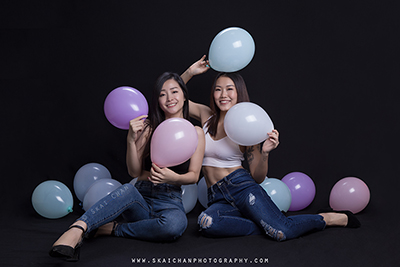 75. Huiqing & Jasmine Tan
@ Photography studio @ Tanjong Pagar
🔍8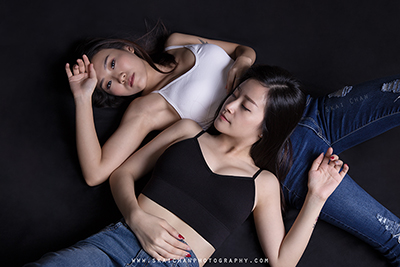 76. Huiqing & Jasmine Tan
@ Photography studio @ Tanjong Pagar
🔍4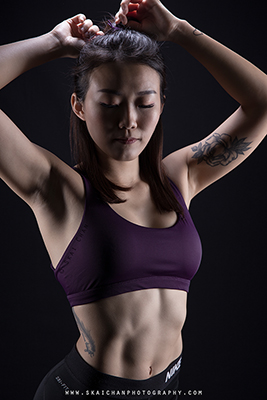 77. Jasmine Tan
@ Photography studio @ Tanjong Pagar
🔍9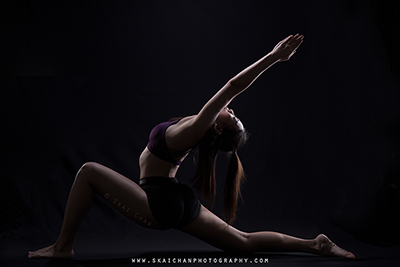 78. Jasmine Tan
@ Photography studio @ Tanjong Pagar
🔍13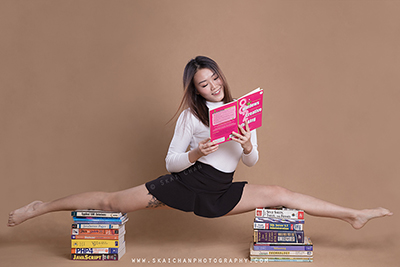 79. Jasmine Tan
@ Photography studio @ Tanjong Pagar
🔍13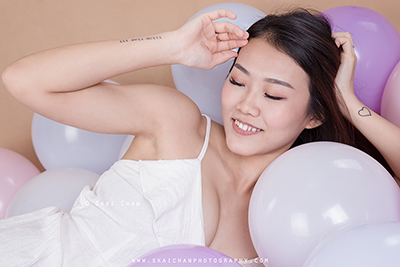 80. Jasmine Tan
@ Photography studio @ Tanjong Pagar
🔍12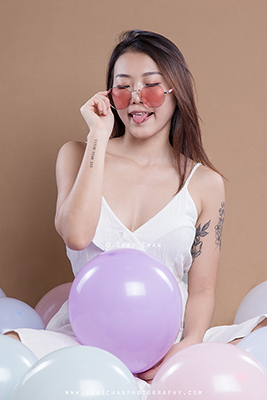 81. Jasmine Tan
@ Photography studio @ Tanjong Pagar
🔍9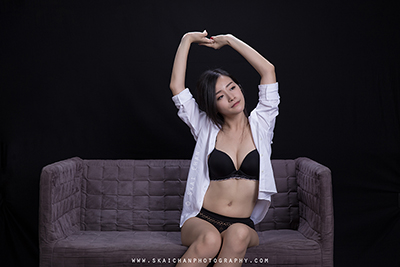 82. Huiqing
@ Photography studio @ Tanjong Pagar
🔍5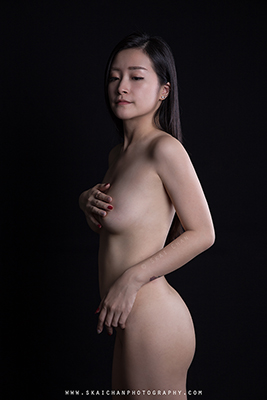 83. Huiqing
@ Photography studio @ Tanjong Pagar
🔍8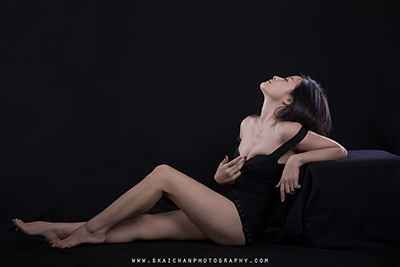 84. Huiqing
@ Photography studio @ Tanjong Pagar
🔍10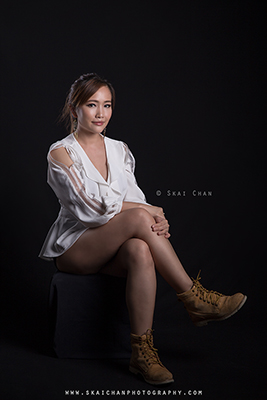 85. Ivy Tan
@ Photography studio @ Tanjong Pagar
🔍1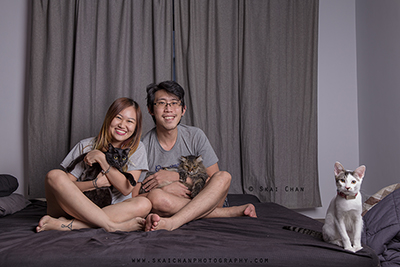 86. Nathaniel Lam, Rachel Liew, Floofy, Quinn & Mochi
@ Bedroom, Tampines
🔍4

87. Rachel Liew
@ Indoor, Tampines
🔍6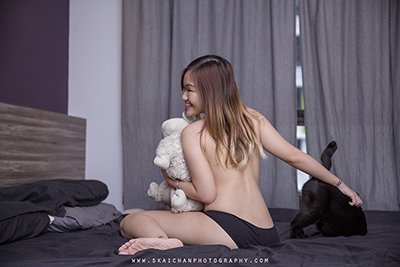 88. Rachel Liew
@ Indoor, Tampines
🔍7

89. Rachel Liew, Floofy, Quinn & Mochi
@ Indoor, Tampines
🔍5

90. Rachel Liew
@ Indoor, Tampines
🔍4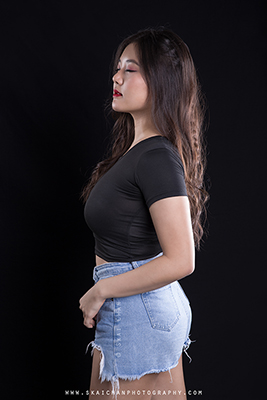 91. Beatrice Lee Mynn
@ Photography studio @ Tanjong Pagar
🔍3

92. Jade
@ Photography studio @ Tanjong Pagar
🔍4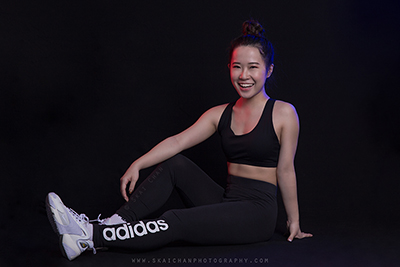 93. Tam Ye Qi
@ Photography studio @ Tanjong Pagar
🔍3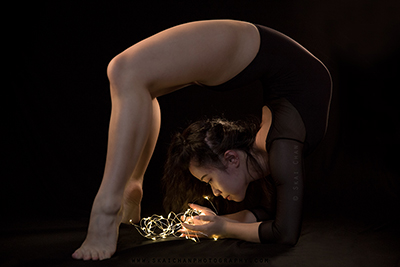 94. Tam Ye Qi
@ Photography studio @ Tanjong Pagar
🔍5

95. Tam Ye Qi
@ Photography studio @ Tanjong Pagar
🔍5

96. Tam Ye Qi
@ Photography studio @ Tanjong Pagar
🔍16

97. Tantiara Rosli
@ Photography studio @ Tanjong Pagar
🔍8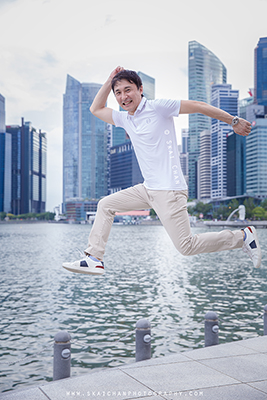 98. Akira Uchida
@ Esplanade Outdoor Theatre, Jubilee Bridge & One Fullerton
🔍5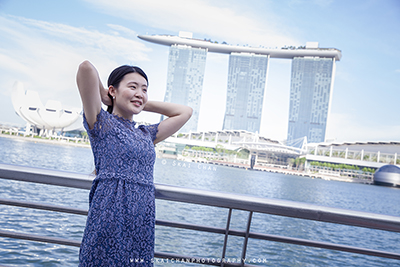 99. Sana
@ Esplanade Outdoor Theatre, Jubilee Bridge & One Fullerton
🔍7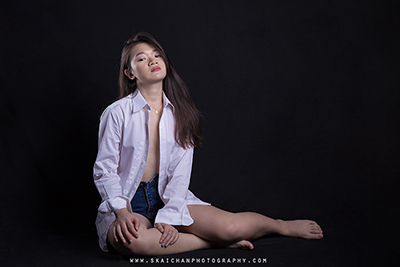 100. Janice Sui
@ Photography studio @ Tanjong Pagar
🔍10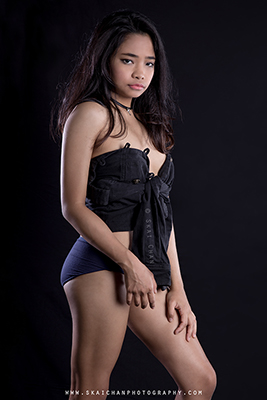 101. Tantiara Rosli
@ Photography studio @ Tanjong Pagar
🔍10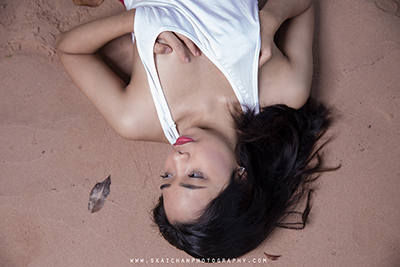 102. Tantiara Rosli
@ West Coast Park
🔍9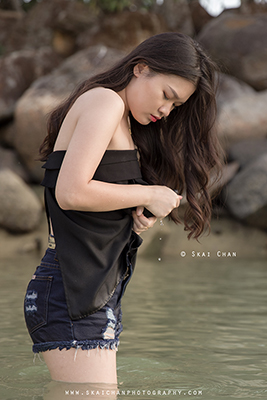 103. Janice Sui
@ Tanjong Beach, Sentosa
🔍10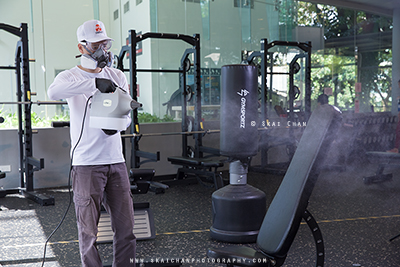 104. Disinfect
@ Various locations
🔍10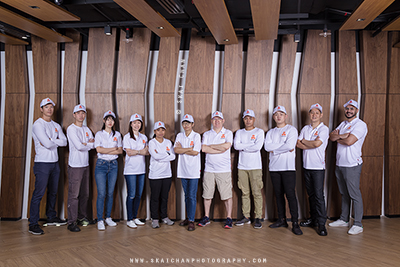 105. Disinfect (group)
@ NTU Alumni Club
🔍8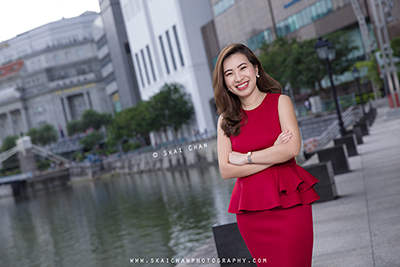 106. Ratna Juita
@ Boat Quay
🔍11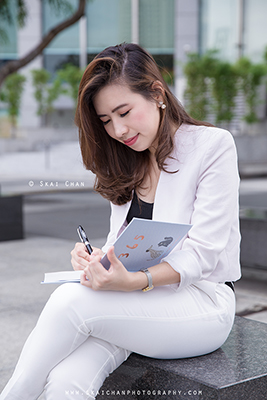 107. Ratna Juita
@ Raffles Place Park & Boat Quay
🔍20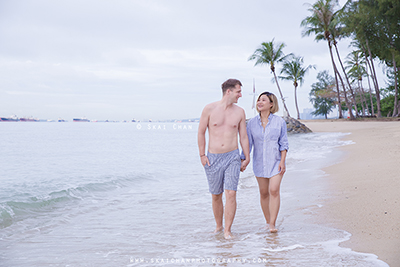 108. Alexander Stiegler & Esther Pai
@ East Coast Park (ECP)
🔍7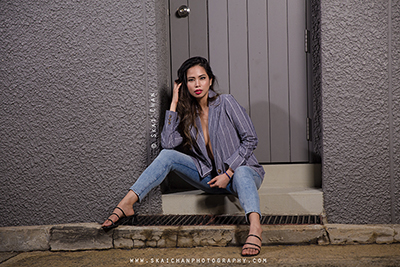 109. Karen Ivy Diaz
@ Tanjong Pagar
🔍10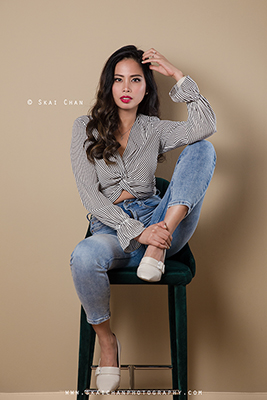 110. Karen Ivy Diaz
@ Indoor, Tanjong Pagar
🔍6

111. Ko
@ Photography studio @ Tanjong Pagar
🔍4

112. Ko
@ Photography studio @ Tanjong Pagar
🔍12

113. Nicholas Chan Jun En
@ Home
🔍11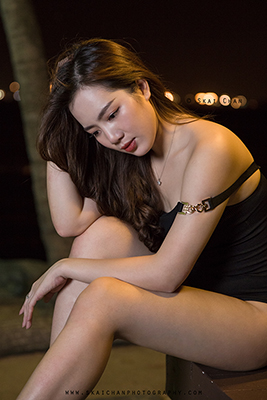 114. Rosy Mai Xuan
@ Palawan Beach, Sentosa
🔍14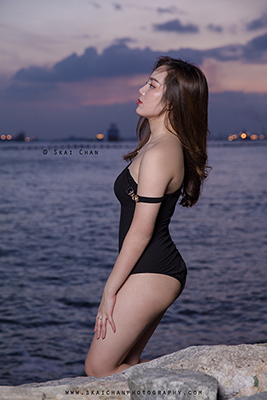 115. Rosy Mai Xuan
@ Palawan Beach, Sentosa
🔍14

116. Cho
@ Photography studio @ Tanjong Pagar
🔍4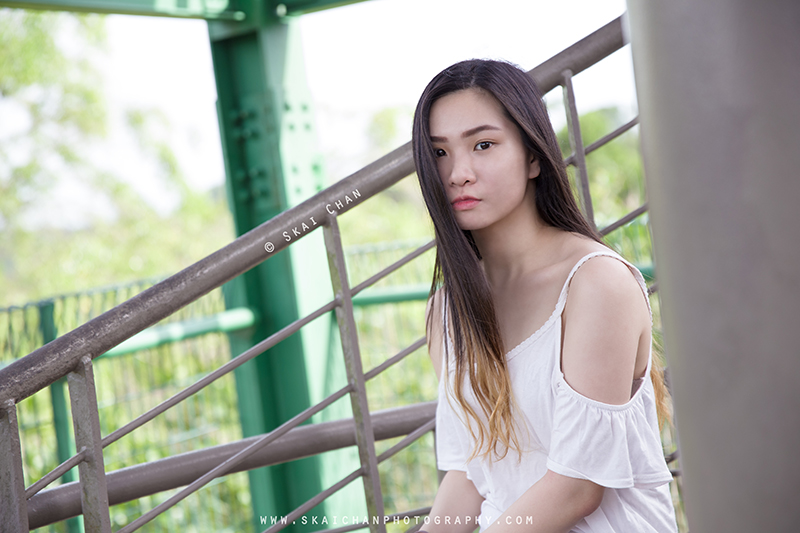 117. Angela Arlene Quek
@ Macritchie Reservoir
🔍3

118. Angela Arlene Quek
@ Macritchie Nature Trail @ Macritchie Reservoir
🔍5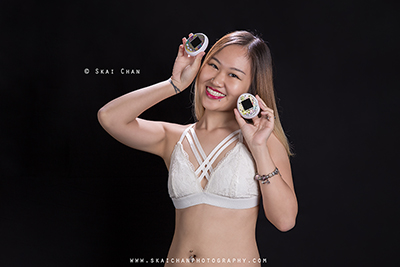 119. Rachel Liew
@ Photography studio @ Tanjong Pagar
🔍6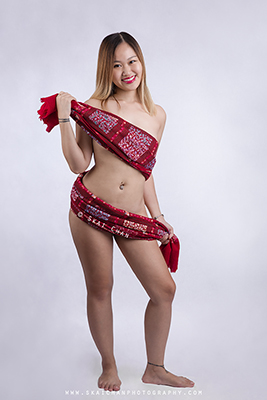 120. Rachel Liew
@ Photography studio @ Tanjong Pagar
🔍29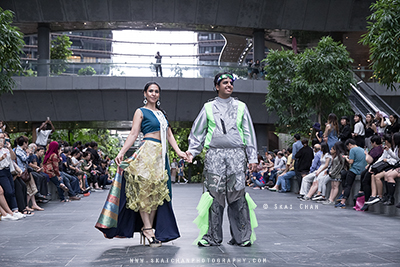 121. Singapore Fashion Runway
@ Marina One
🔍17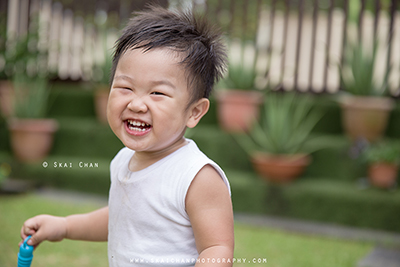 122. Nicholas Chan Jun En
@ Home
🔍4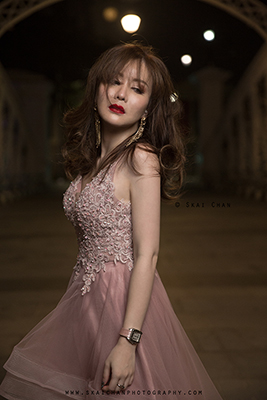 123. Audrey Chen
@ Anderson Bridge at Fullerton Road
🔍3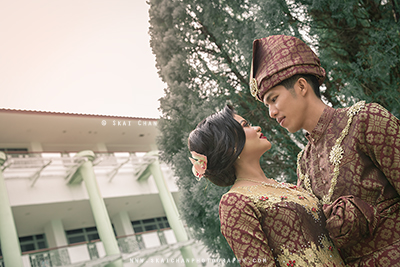 124. Ridhwan & Ashikin
@ The Grassroots' Club
🔍15

125. Ivia Xiao Hui
@ Tampines Eco Green
🔍20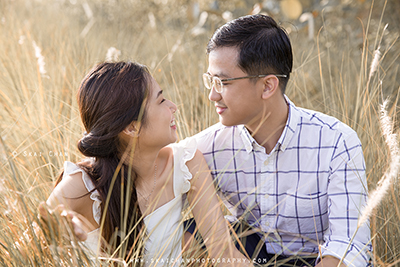 126. Wei Loong & Shujuan
@ Jurong Lake Gardens
🔍13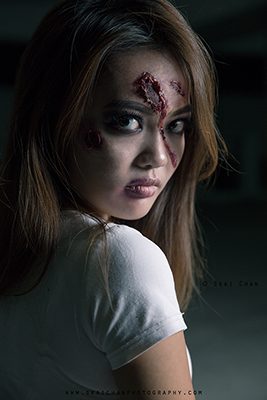 127. Charis Tan Mei Xuan
@ Hougang, Carpark
🔍2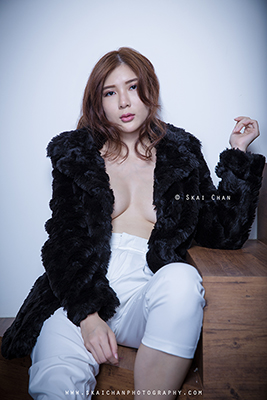 128. Lovelle Cengiya
@ Home, Bukit Panjang
🔍3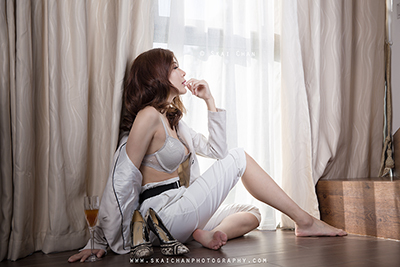 129. Lovelle Cengiya
@ Home, Bukit Panjang
🔍4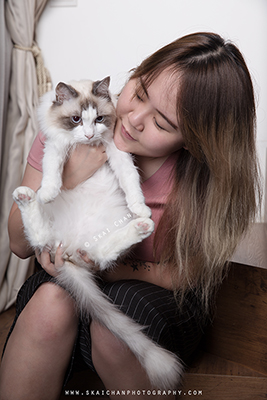 130. Kelly Lim, Misha & Sky
@ Indoor, Bukit Panjang
🔍4

131. Renu
@ The Shoppes at Marina Bay Sands
🔍4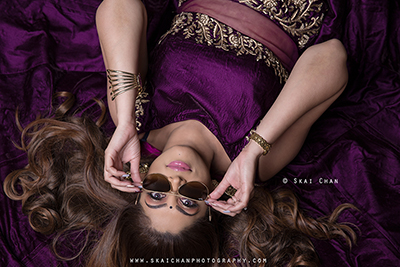 132. Renu
@ The Ritz-Carlton, Millenia Singapore
🔍20

133. Delphine Seto & friends
@ National University of Singapore (NUS)
🔍8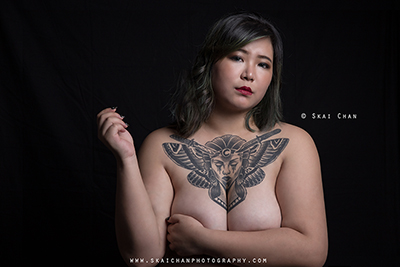 134. Isabelle Raphaela Leong
@ Photography studio @ Tanjong Pagar
🔍13

135. Bianca Pietersz
@ InterContinental Singapore
🔍15

136. Karen Ivy Diaz
@ Home, Hougang
🔍13

137. Syriicyaniide
@ Sofa & bedroom, Tiong Bahru
🔍11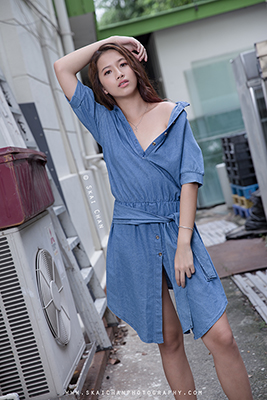 138. Melanie
@ Pearl's Hill Terrace
🔍12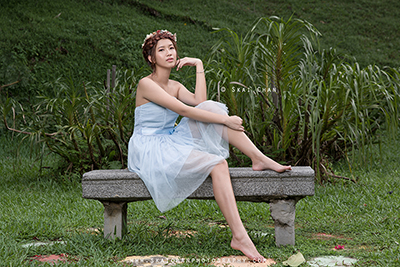 139. Melanie
@ Pearl's Hill City Park
🔍10

140. Hilary Tay
@ Pearl's Hill Terrace
🔍13

141. Hilary Tay
@ Pearl's Hill Terrace
🔍9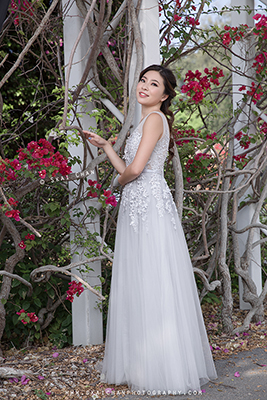 142. Ayumi
@ East Coast Park (ECP)
🔍11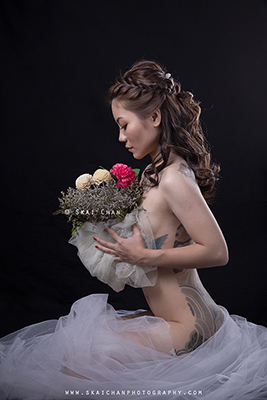 143. Eva Loa
@ Photography studio @ Tanjong Pagar
🔍5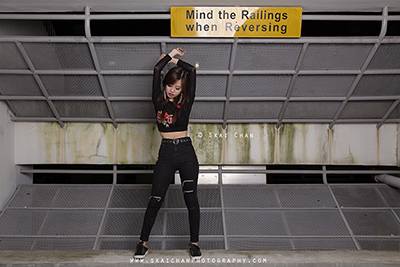 144. Xue Ting
@ Carpark, Jurong West
🔍15

145. Robyn Skye
@ Gardens by the Bay
🔍5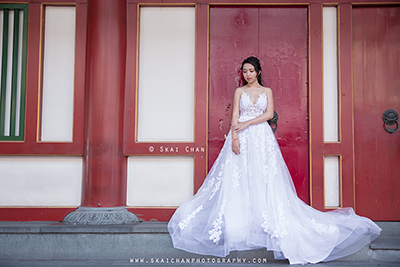 146. Khin Thuzar Kyaw
@ Buddha Tooth Relic Temple, Chinatown
🔍17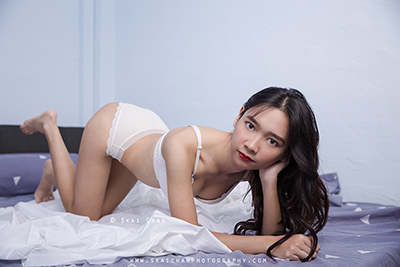 147. Rina
@ Bedroom, Tanjong Pagar
🔍6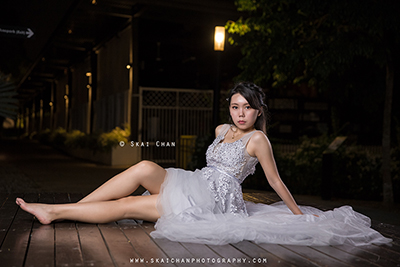 148. Siaw Jo
@ HortPark
🔍5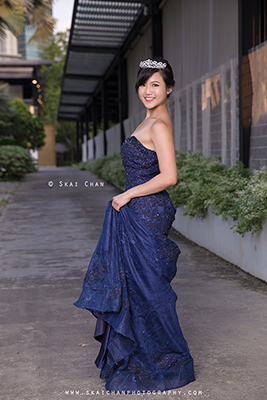 149. Sharon Ng En Hui
@ HortPark
🔍9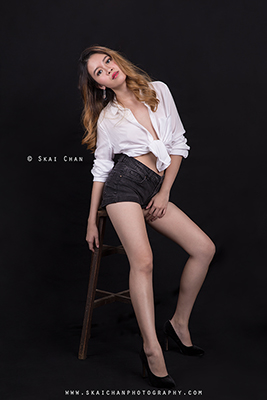 150. Debbie Tan
@ Photography studio @ Tanjong Pagar
🔍5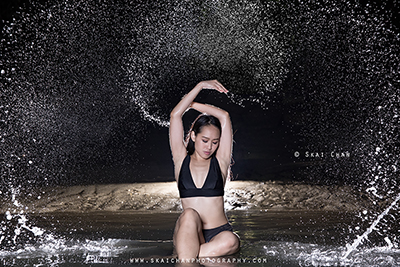 151. Jasmine Lim
@ Palawan Beach, Sentosa
🔍10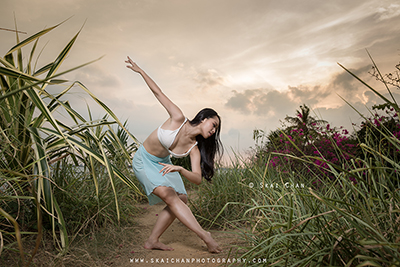 152. Jasmine Lim
@ Palawan Beach, Sentosa
🔍15

153. Hilary Tay
@ Amoy Street & Ann Siang Hill Park
🔍12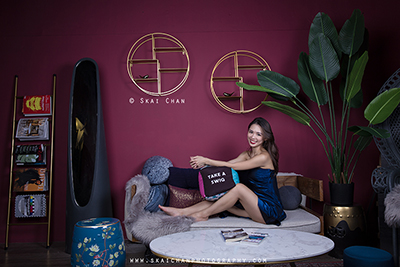 154. J.C
@ Wanderlost
🔍13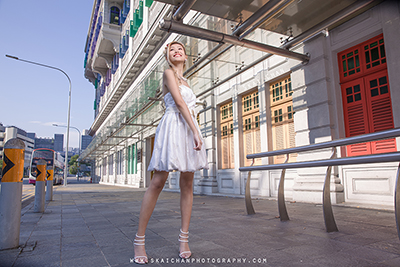 155. Ng Shinyi
@ Hill Street & Clarke Quay
🔍30

156. Isaac, Isabelle, Iryssa & Friends
@ Admiralty
🔍18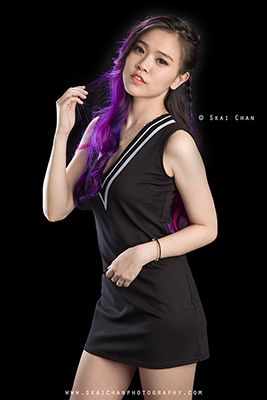 157. Ashley Xuanxuan
@ Photography studio @ Tanjong Pagar
🔍17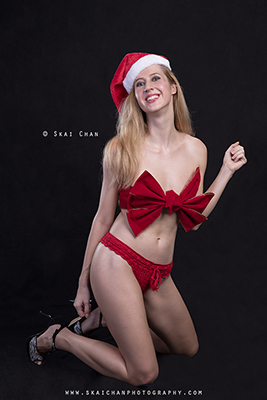 158. Zuzi Novakova
@ Makeshift studio, Pearl's Hill Terrace
🔍10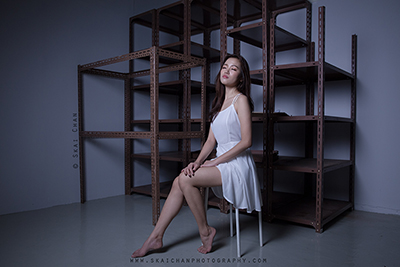 159. Skylar Tay Shixuan
@ Indoor, Pearl's Hill Terrace
🔍2

160. TSAO Foundation (group)
@ Suntec Convention Centre
🔍23

161. Hilary Tay
@ Gillman Barracks
🔍12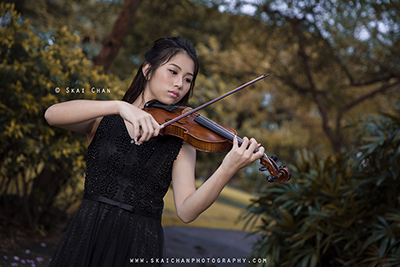 162. Ha Eun
@ Gardens by the Bay East & Marina Bridge
🔍6

163. Regina Umali
@ Swimming pool, Palm Isle
🔍10

164. Val G
@ Palawan Beach, Sentosa
🔍19

165. Val G
@ Pearl's Hill Terrace
🔍11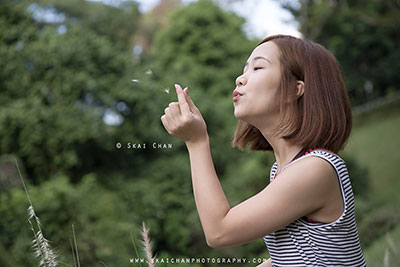 166. Amber Nguyen Trang
@ Southern Ridges
🔍17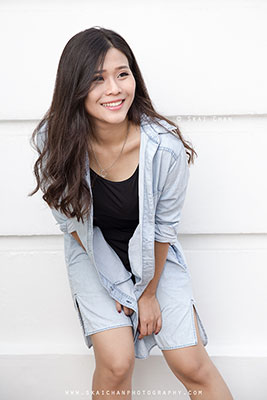 167. Esther Pai Min Li
@ Old Parliament Lane & Boat Quay
🔍16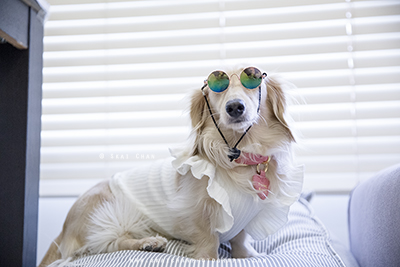 168. Ttang Kong
@ Indoor, Yishun
🔍7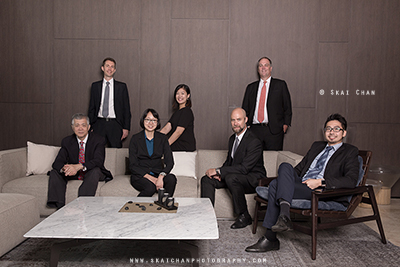 169. Infunde Development (group)
@ Indoor, Corals at Keppel Bay
🔍15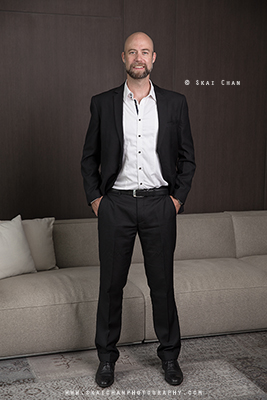 170. Infunde Development
@ Indoor, Corals at Keppel Bay
🔍4

171. Vanessa
@ Hotel Fort Canning
🔍40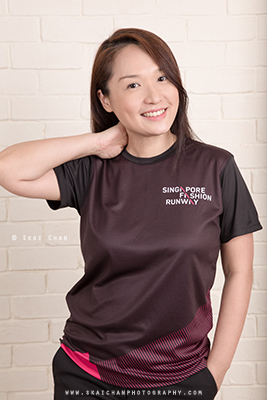 172. Singapore Fashion Runway
@ Makeshift photography studio: Mountbatten Vocational School
🔍11

173. Michael & Kimli Tan
@ Marina Bay Sands (MBS) Hotel
🔍4

174. Havanah Zandrea
@ Marina Bay Sands (MBS) Hotel
🔍12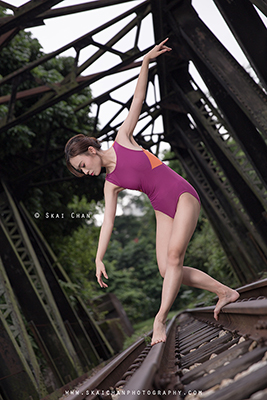 175. Teo Shu Ying
@ Railway bridge near The Rail Mall
🔍18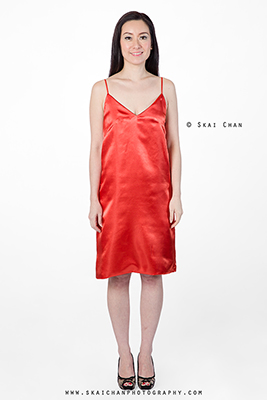 176. Priscilla Tang
@ Makeshift photography studio: Enabling Village
🔍10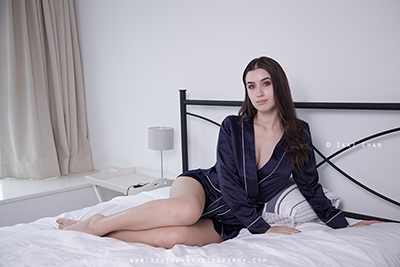 177. Leila Barrick
@ Bedroom
🔍3

178. Craft By 3
@ Showroom, Craft By 3
🔍1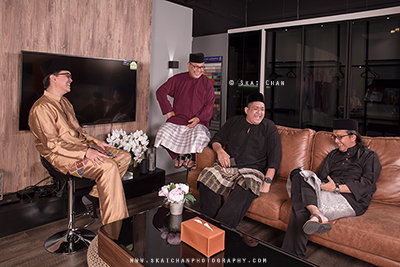 179. Craft By 3 (group)
@ Showroom, Craft By 3
🔍9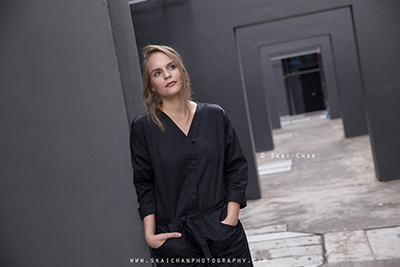 180. Camille Roux
@ Duxton Hill
🔍15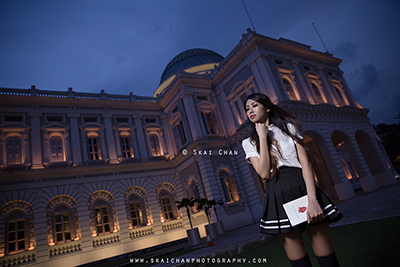 181. Ng Shinyi
@ National Museum of Singapore
🔍4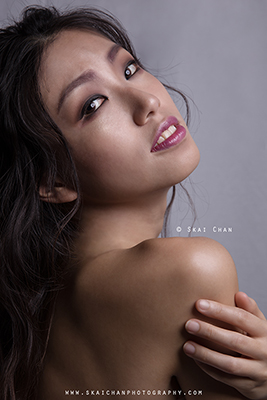 182. Ng Shinyi
@ Photography studio @ Tanjong Pagar
🔍4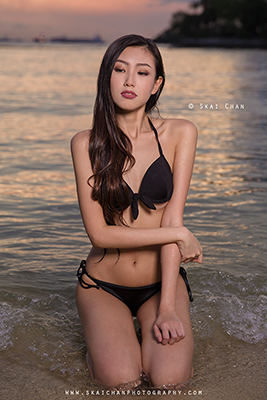 183. Ng Shinyi
@ Palawan Beach, Sentosa
🔍4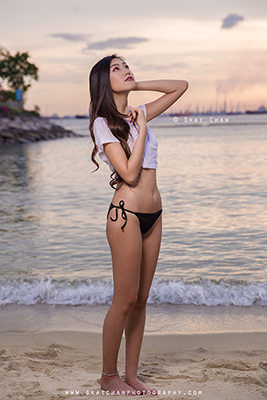 184. Ng Shinyi
@ Palawan Beach, Sentosa
🔍28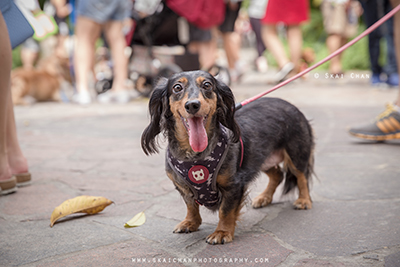 185. Singapore Dachies
@ Singapore Botanic Gardens
🔍2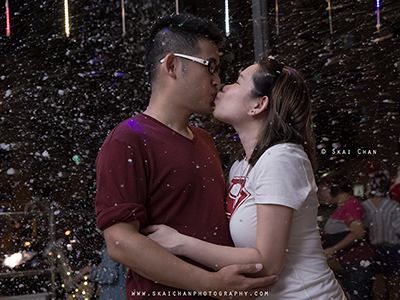 186. Kaidi & Ivy
@ Marsiling
🔍3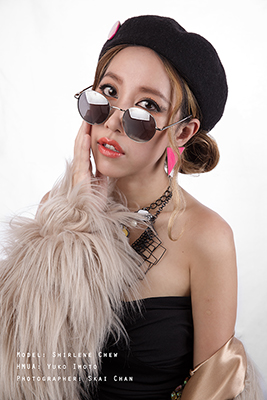 187. Shirlene Chew
@ Photography studio @ Tanjong Pagar
🔍2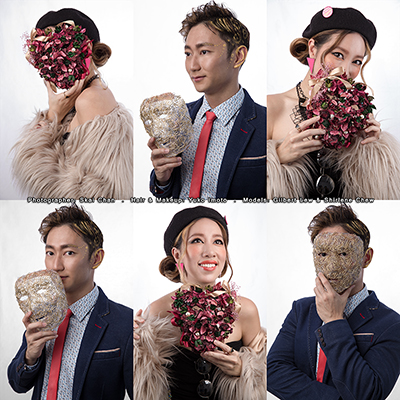 188. Gilbert Lew & Shirlene Chew
@ Photography studio @ Tanjong Pagar
🔍1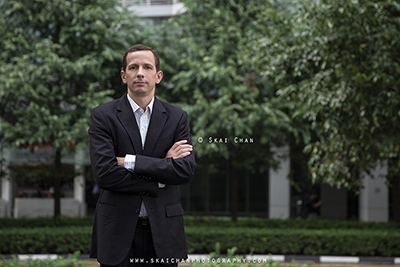 189. Nickolas Padgalskas
@ The Lawn @ Marina Bay
🔍1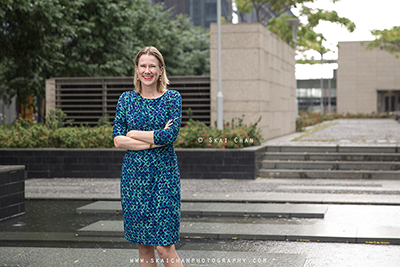 190. Ghislaine Nadaud
@ The Lawn @ Marina Bay
🔍6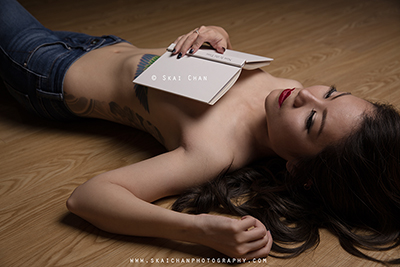 191. Eva Loa
@ Home, Ang Mo Kio
🔍1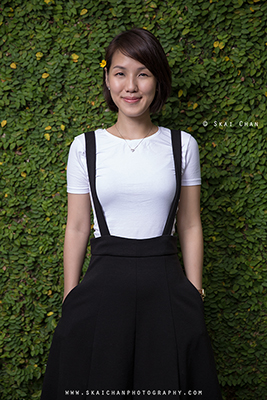 192. Constance Huang
@ LLoyd's Inn
🔍9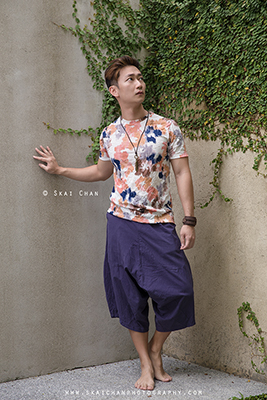 193. Gilbert Lew
@ LLoyd's Inn
🔍7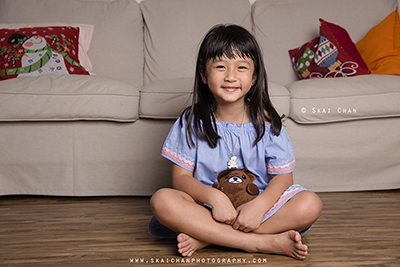 194. Vera
@ Home, Ang Mo Kio
🔍8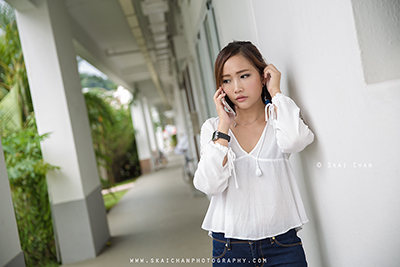 195. Ivy Tan
@ Tiong Bahru
🔍8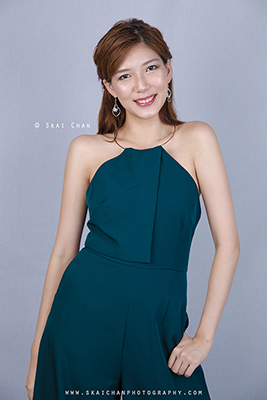 196. Lovelle Cengiya
@ Makeshift photography studio: Gold's Gym Singapore @ NTU Alumni Club (Gold Wellness)
🔍8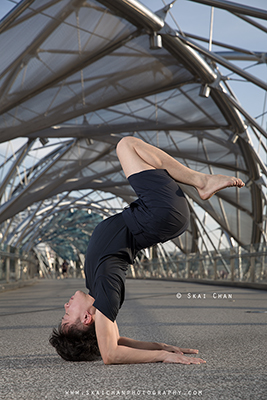 197. Bai Jia Wang
@ Helix Bridge & Marina Bay Sands
🔍6

198. Ivy Tan
@ Bukit Brown cemetery
🔍11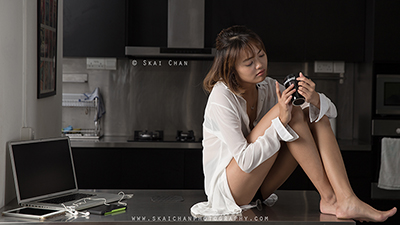 199. Charis Tan Mei Xuan
@ Home, Sunsetopia, Sunset Way
🔍1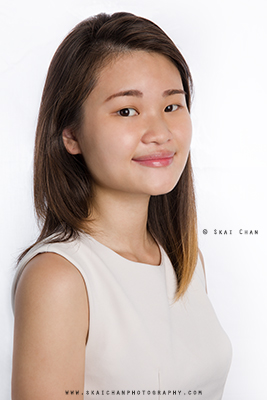 200. Wong Youer
@ Photography studio @ Tanjong Pagar
🔍2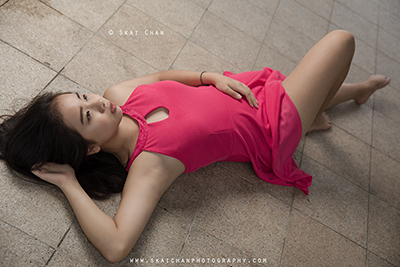 201. Shermaine Koh
@ Sengkang Riverside Park
🔍14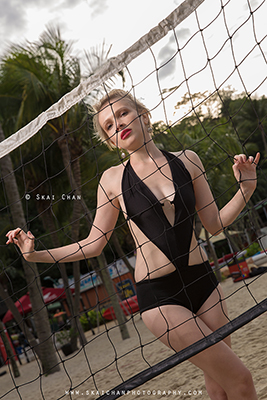 202. Peggy
@ Siloso Beach, Sentosa
🔍1

203. Phang Tsang Wing
@ Ritz Carlton hotel
🔍3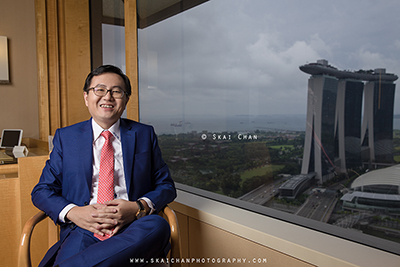 204. Phang Tsang Wing
@ Ritz Carlton hotel
🔍7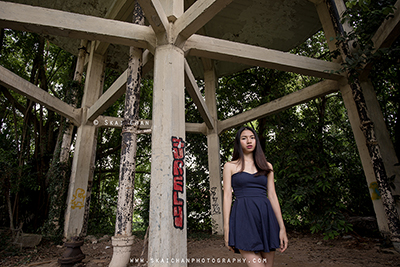 205. Wanping
@ Water tank, Portsdown Road
🔍8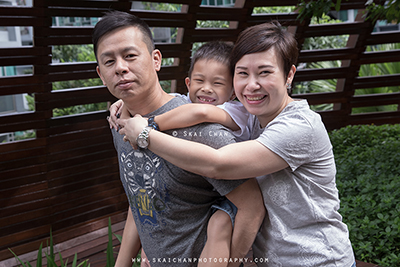 206. James, Cherlyn & Isaac
@ The Minton
🔍14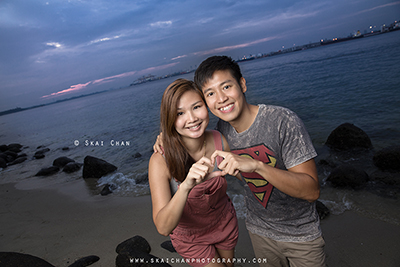 207. Kaiwei & Stella
@ Punggol Ranch, Punggol Beach
🔍2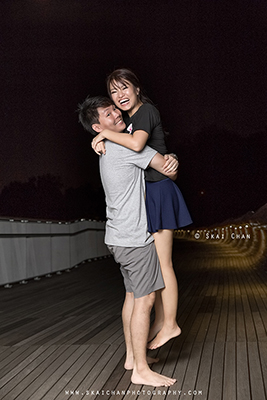 208. Shengyang & Huiting
@ Henderson Waves
🔍5

209. Shengyang & Huiting
@ Upper Seletar Reservoir
🔍5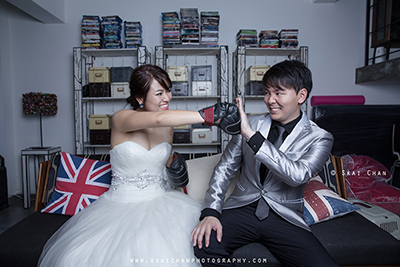 210. Shengyang & Huiting
@ Sunsetopia, Sunsetway
🔍6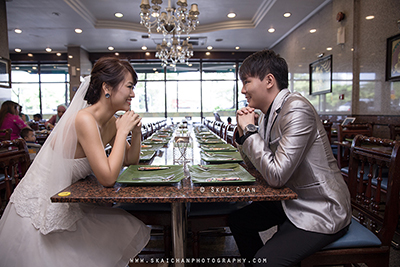 211. Shengyang & Huiting
@ Banana Leaf Apolo (Race Course Road), Little India
🔍2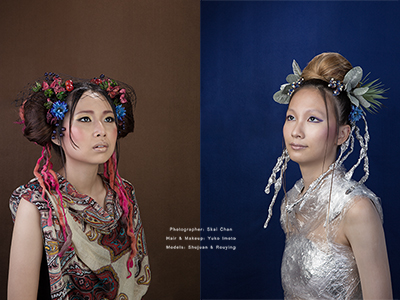 212. Puang Shujuan & Tan Rouying
@ Photography studio @ Tanjong Pagar
🔍4

213. Karina Cognomen
@ Home, Kovan Residency
🔍1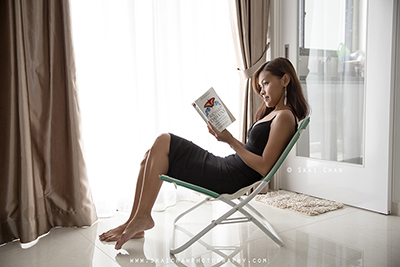 214. Karina Cognomen
@ Home, Kovan Residency
🔍3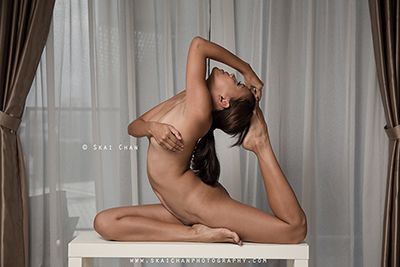 215. Karina Cognomen
@ Indoor, Kovan Residency
🔍4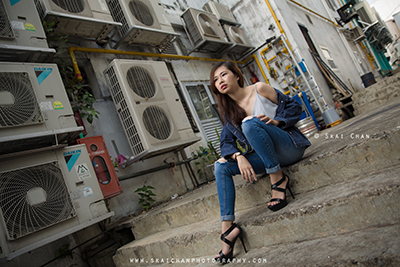 216. Puang Shujuan
@ Duxton Hill's back alley
🔍2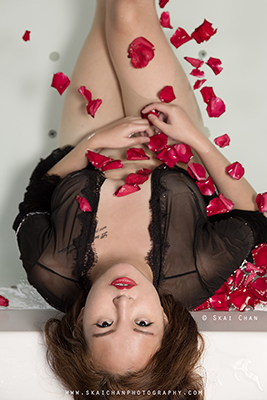 217. Hannah Lee
@ Klapstar Boutique Hotel
🔍11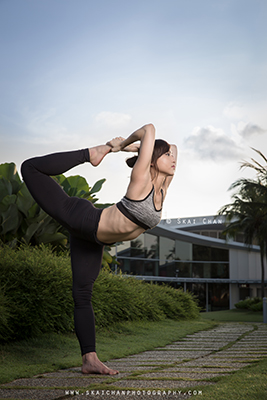 218. Sharon Ng En Hui
@ Rooftop, Vivocity
🔍7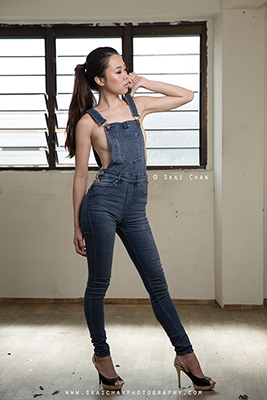 219. Cheryl Alicia Chua
@ Indoor, Dakota Crescent
🔍8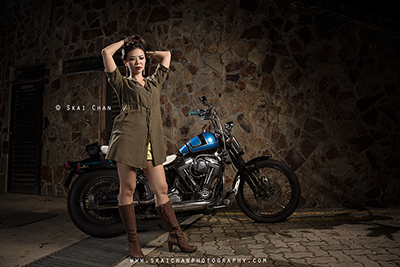 220. Boon Hui
@ Bishan-Ang Mo Kio Park
🔍3

221. Kyan Soo Wei Qiang
@ Makeshift photography studio
🔍3

222. Tengy Gay Teng Yong
@ Makeshift photography studio
🔍3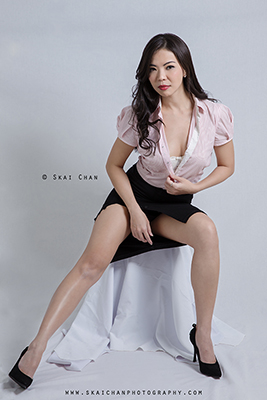 223. Boon Hui
@ Makeshift photography studio: Gold's Gym Singapore @ Lim Teck Kim
🔍6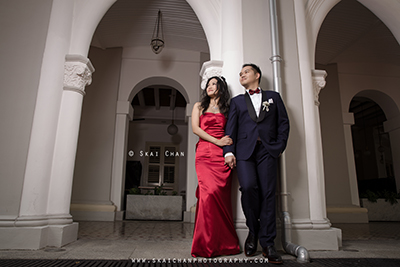 224. Leslie & Sally
@ CHIJMES
🔍7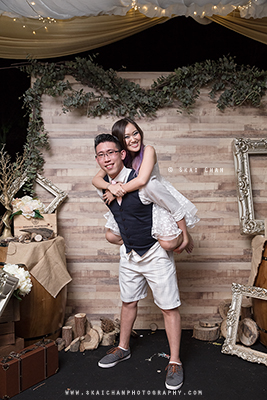 225. Nathaniel & Rachel
@ Cherryloft Resorts and Hotels and Pasir Ris Park
🔍9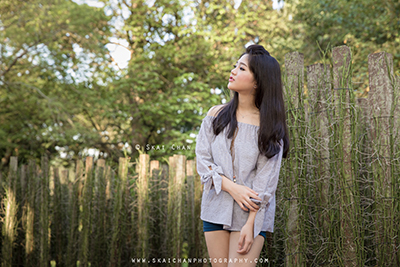 226. Erica Chan
@ Singapore Botanic Gardens
🔍6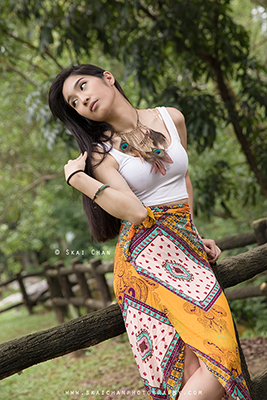 227. Sirachar Ong
@ Little Guilin
🔍5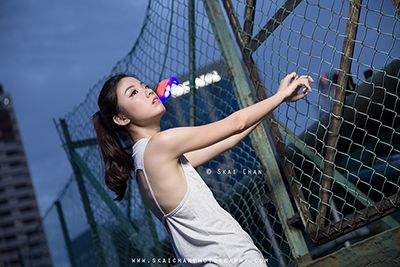 228. Angela Ni
@ LePark, People's Park Complex
🔍8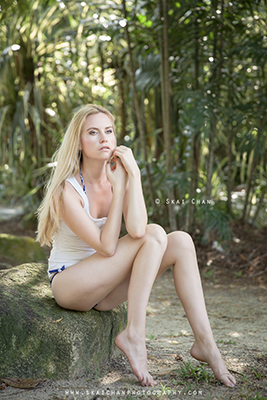 229. Martina Novotna
@ Tanjong Beach, Sentosa
🔍7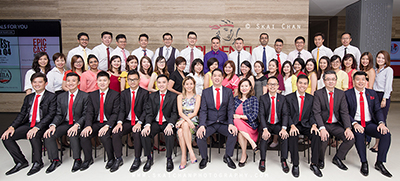 230. DPG Prudential (group)
@ Prudential @ Scotts
🔍4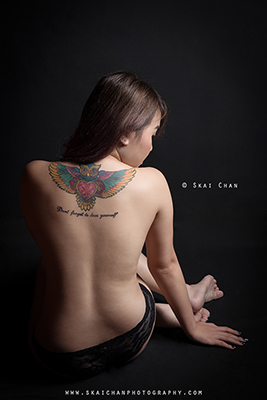 231. Kelly Lim
@ Makeshift photography studio: Gold's Gym Singapore @ Lim Teck Kim
🔍6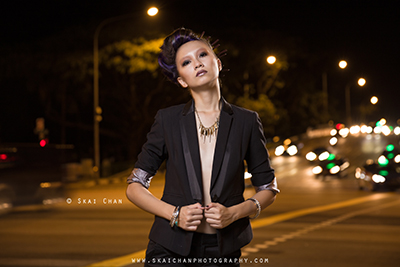 232. Tan Rou Ying
@ Haji Lane
🔍2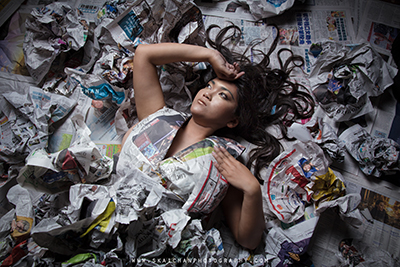 233. Nathalie Blue
@ Makeshift photography studio: Gold's Gym Singapore @ Lim Teck Kim
🔍5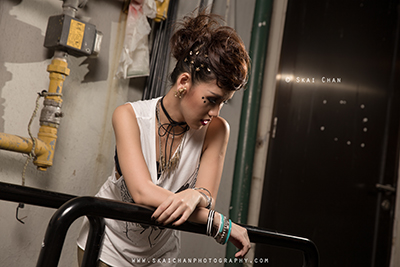 234. Constance Huang
@ Boat Quay
🔍2

235. Jasmine Tan
@ Singapore Sports Hub
🔍4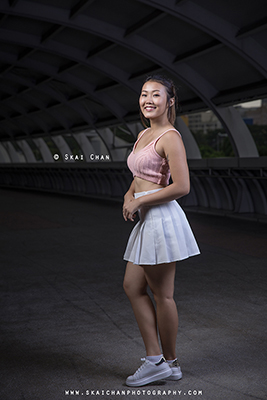 236. Jasmine Tan
@ Kallang Wave Mall
🔍10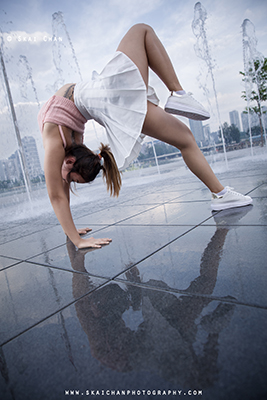 237. Jasmine Tan
@ Kallang Wave Mall
🔍3

238. Monica Weng-Ong
@ Home, Hougang
🔍3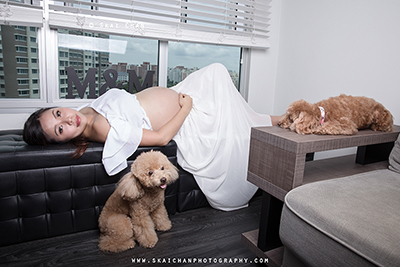 239. Monica Weng-Ong
@ Home, Hougang
🔍4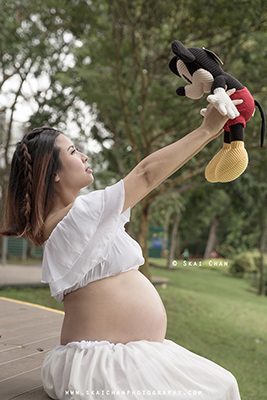 240. Monica Weng-Ong
@ Punggol Park
🔍11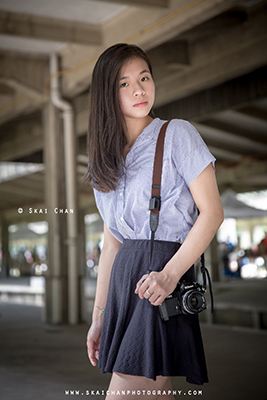 241. Emilia Yoyo Ngai
@ Tanjong Pagar Railway Station
🔍3

242. Beverley Angkangon
@ Coney Island
🔍7

243. Ao Xuan
@ Southern Ridges
🔍3

244. Ao Xuan
@ Boat Quay
🔍1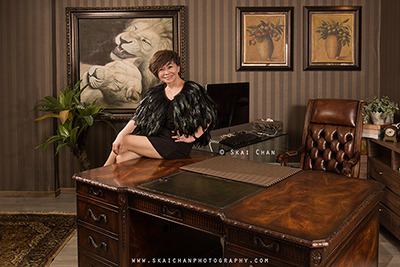 245. Angie Mui
@ Indoor
🔍9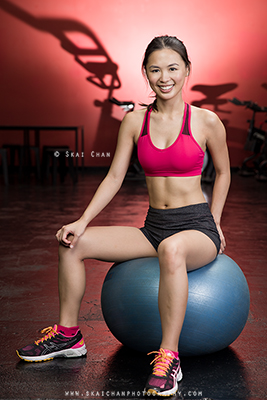 246. J.C
@ Gold's Gym Singapore @ The Strategy
🔍4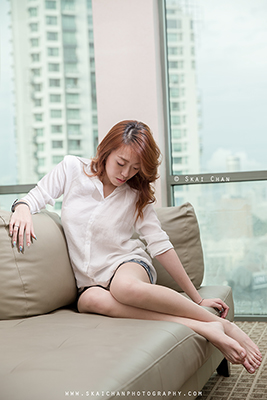 247. Low Kah Yoke
@ Grand Copthorne Waterfront hotel
🔍5

248. Marjorie Lining
@ Gardens by the Bay
🔍4

249. Rachel Liew
@ Fort Canning Park
🔍12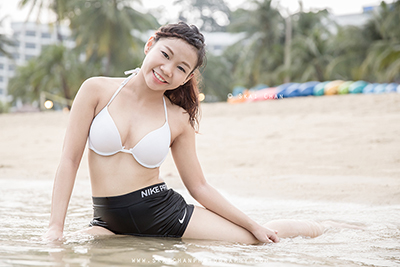 250. Beverley Angkangon
@ Siloso Beach, Sentosa
🔍8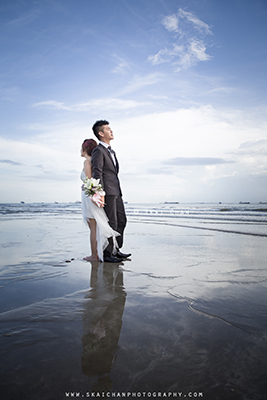 251. David & Jess
@ East Coast Park (ECP)
🔍4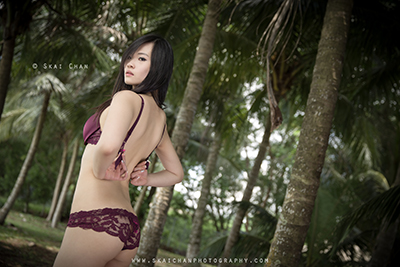 252. Jun
@ Tanjong Beach, Sentosa
🔍5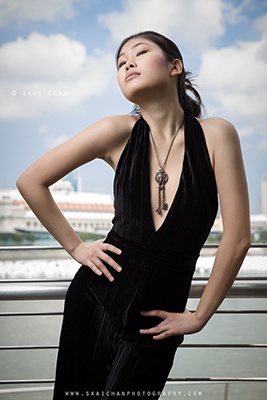 253. Alessandra Wong
@ Marina Bay Sands
🔍6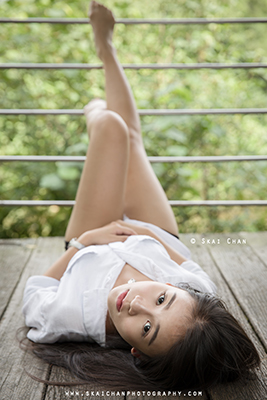 254. Joanne
@ West Coast Park
🔍4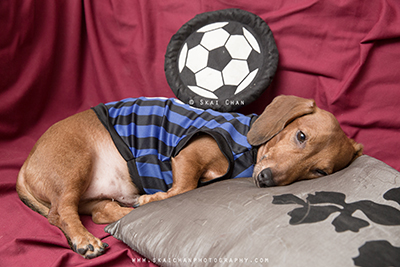 255. Luckie Chan
@ Indoor
🔍2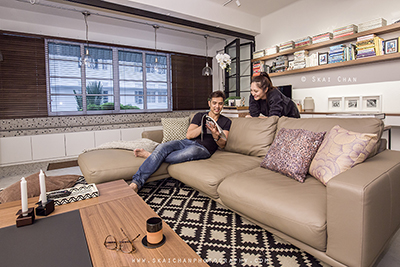 256. Tommy & Evelyn
@ Home, Tiong Bahru
🔍2

257. Thomas Ng
@ Showroom, ShuBox Design
🔍11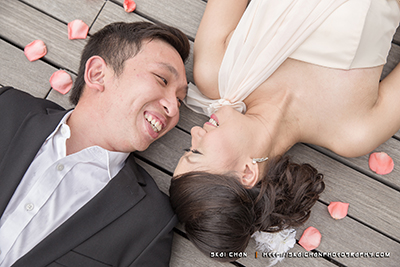 258. Ryan & Yuanzhi
@ Marina Bay Sands (MBS) & Gardens by the Bay
🔍3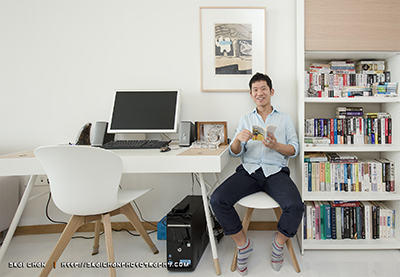 259. Mitsuya Nakata
@ Concourse Skyline
🔍5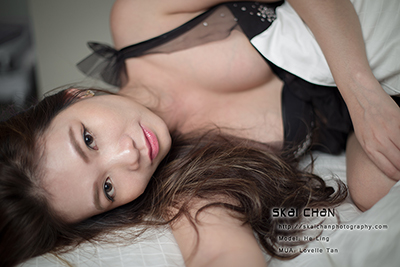 260. He Ling
@ V Hotel Bencoolen
🔍5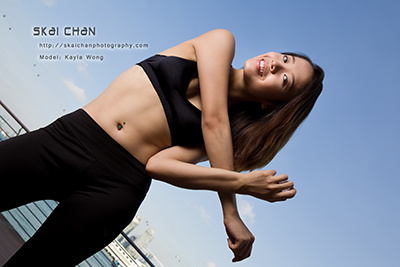 261. Kayla Wong
@ Sentosa Broadwalk
🔍1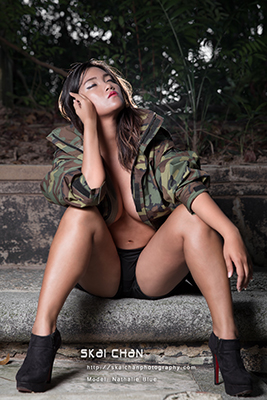 262. Nathalie Blue
@ Labrador Park
🔍8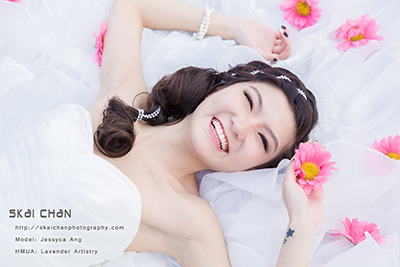 263. Jessyca Ang
@ Hortpark
🔍3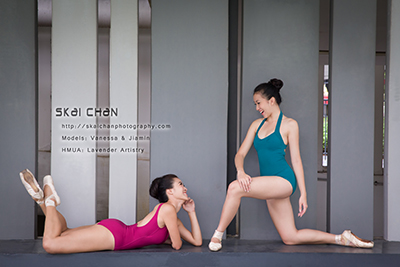 264. Huirong & Tan Jiamin
@ Pinnacle@Duxton
🔍4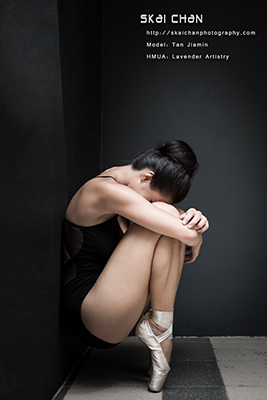 265. Tan Jiamin
@ Pinnacle@Duxton
🔍5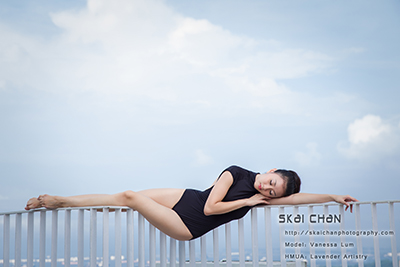 266. Huirong
@ Pinnacle@Duxton
🔍5

267. Lei Louise
@ St Joseph's Church & National Design Centre
🔍2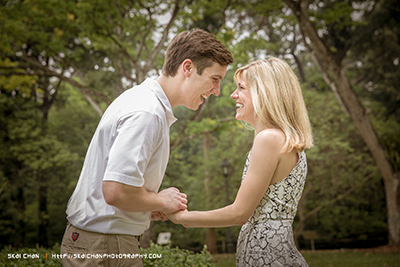 268. Brian & Claudia
@ Botanic Gardens, Orchid Garden
🔍3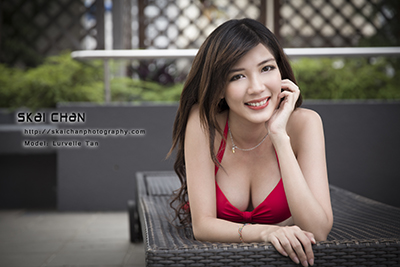 269. Lovelle Cengiya
@ Novotel Singapore Clarke Quay
🔍7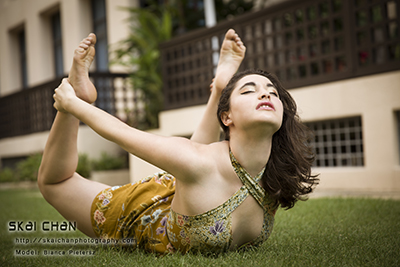 270. Bianca Pietersz
@ Tanglin View
🔍4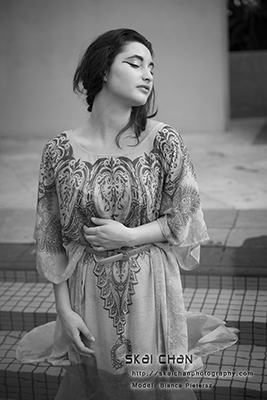 271. Bianca Pietersz
@ Tanglin View
🔍3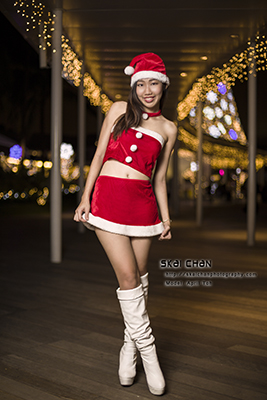 272. April
@ Rooftop, Vivocity
🔍5

273. April
@ Mount Faber
🔍3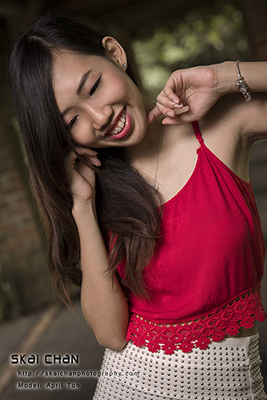 274. April
@ Botanic Gardens
🔍10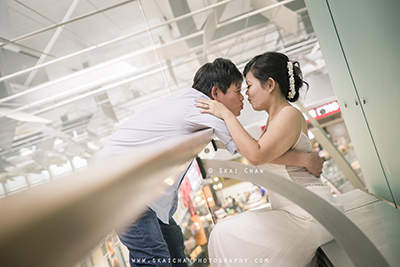 275. Terry & Lynwen
@ Changi Airport, Punggol Waterway
🔍4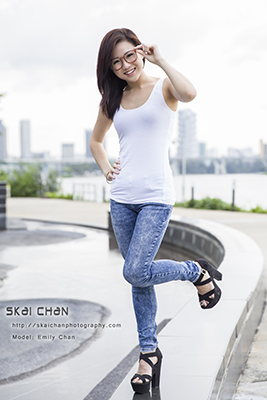 276. Emily Chan
@ Marina Barrage
🔍4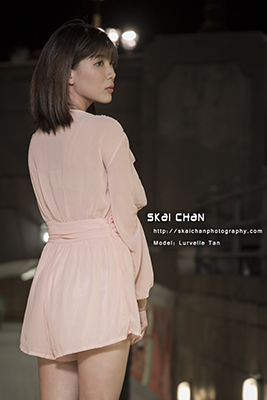 277. Lovelle Cengiya
@ Clarke Quay
🔍4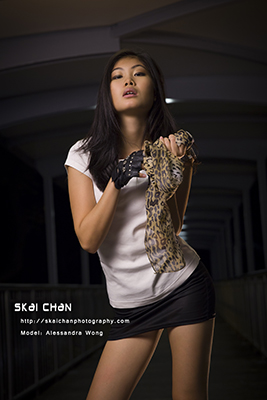 278. Alessandra Wong
@ Pinnacle@Duxton
🔍1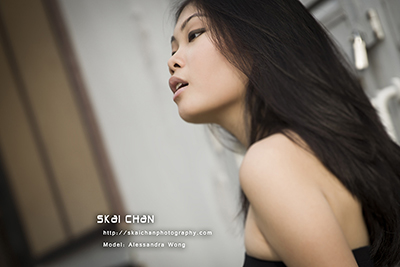 279. Alessandra Wong
@ Ann Siang Hill
🔍2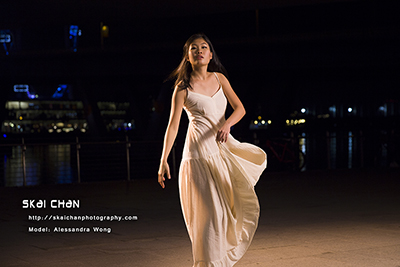 280. Alessandra Wong
@ Marina Bay Sands, under Bayfront bridge
🔍26

281. Peter & Peiwei
@ Registries of Marriages Singapore, Fort Canning Park
🔍21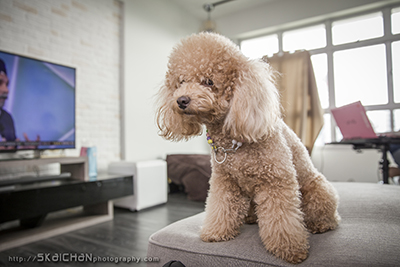 282. Elmo & Eby
@ Home, Hougang
🔍4

283. Kat
@ Abandoned place
🔍13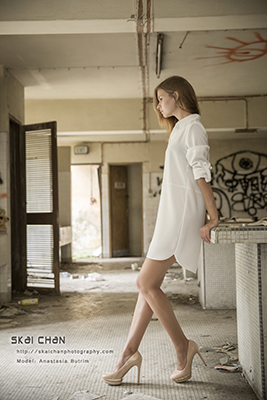 284. Anastasia Butrim
@ Brunei Hostel
🔍18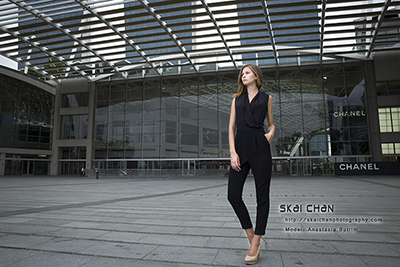 285. Anastasia Butrim
@ Marina Bay Sands
🔍18

286. Esther Choey
@ Swimming pool, Kovan Melody
🔍1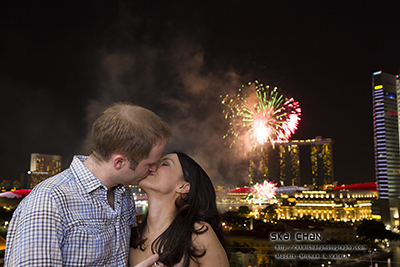 287. Michael & Valerie
@ Riverwalk Apartments
🔍6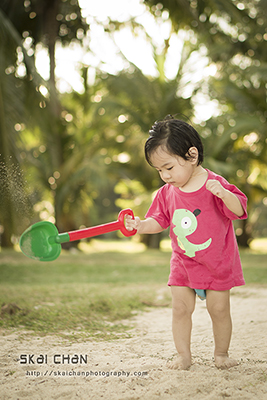 288. Random
@ Tanjong Beach, Sentosa
🔍8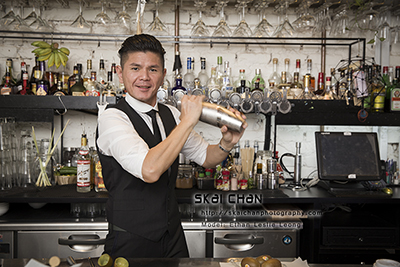 289. Ethan Leslie Leong
@ Maison Ikkoku
🔍6

290. Puang Shujuan
@ IKEA Alexandra
🔍2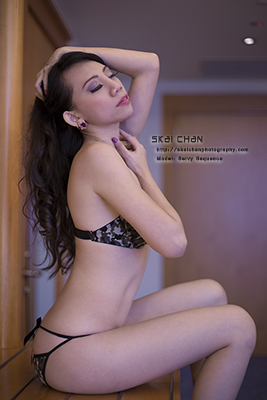 291. Selvy Sequence
@ Hotel Michael, Sentosa
🔍2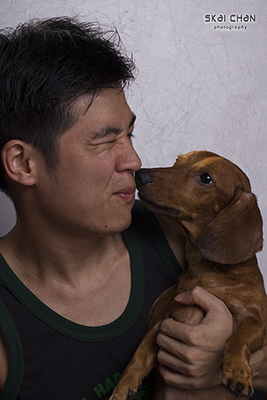 292. Skai Chan & Luckie
@ Indoor
🔍30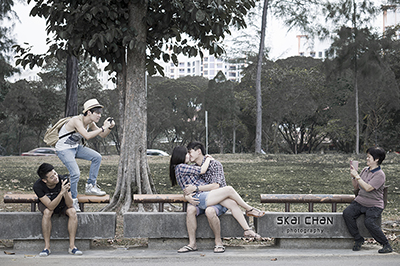 293. Derrick & Ariel
@ Jurong Lake Park
🔍12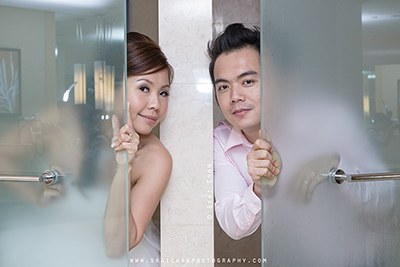 294. Mike Ong & Monica Weng
@ Marina Bay Sands Singapore (MBS)
🔍6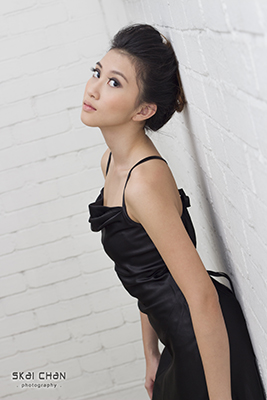 295. Huirong
@ Indoor, Cantonment Central
🔍9

296. Vanessa Toh
@ Paris Ris Park
🔍16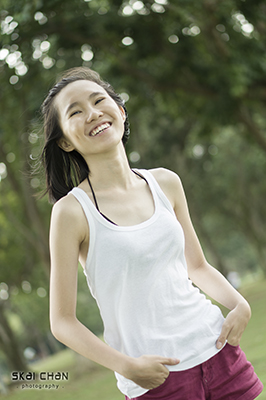 297. Vanessa Toh
@ Paris Ris Park
🔍6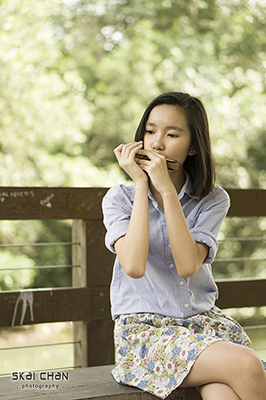 298. Vanessa Toh
@ Paris Ris Park
🔍9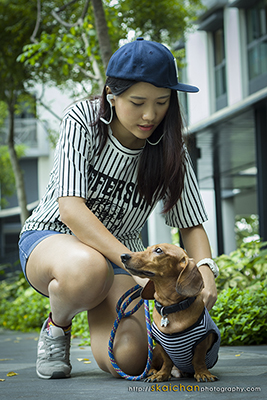 299. Maisie Chew & Luckie Chan
@ Pinnacle@Duxton
🔍5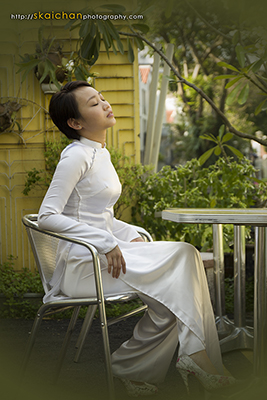 300. KT Pham
@ Duxton Plain Park
🔍5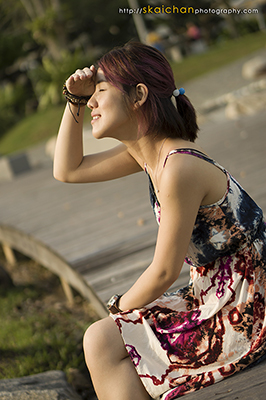 301. Constance Huang
@ Bishan-Ang Mo Kio Park
🔍10

302. Oh Yongpeck
@ Sentosa Broadwalk
🔍7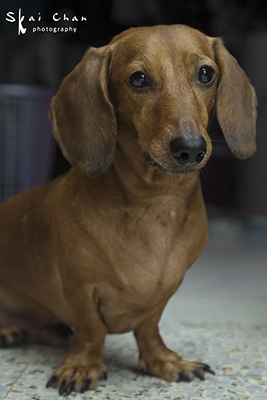 303. Luckie Chan
@ Indoor
🔍1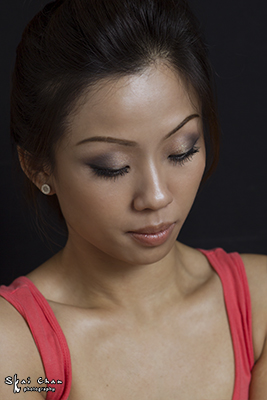 304. Joyce See
@ Joyous Nails, Seng Kang
🔍8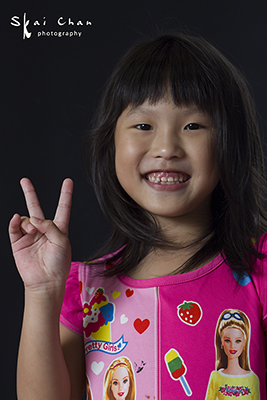 305. Dchane
@ Joyous Nails, Seng Kang
🔍9

306. Dylan
@ Joyous Nails, Seng Kang
🔍1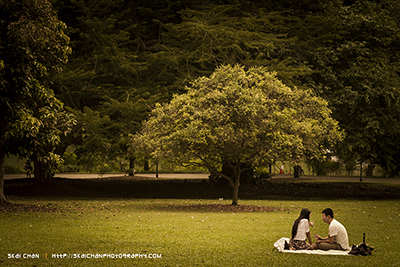 307. Couple
@ Botanic Gardens
🔍12

308. Jacob Christopher
@ Rooftop, Vivocity
🔍3

309. Puang Shujuan
@ Pinnacle@Duxton
🔍5

310. Maisie Chew
@ Chinese Gardens
🔍10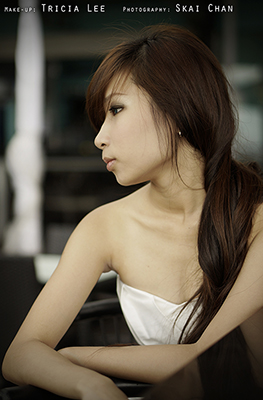 311. Famel Tay
@ Pasir Ris Park
🔍15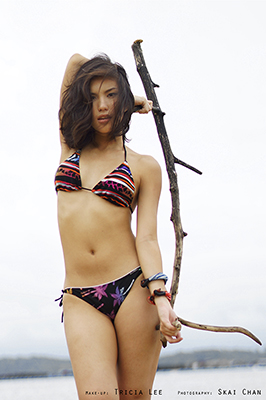 312. Jade Anastasia Fox Lee
@ Pasir Ris Park